Workers strike at Kinross' Chile mine, operations suspended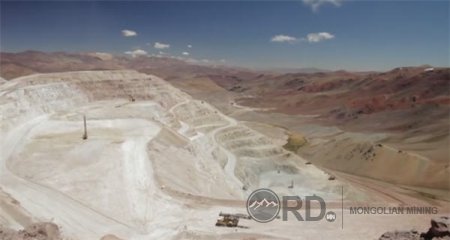 Workers at Kinross Gold's (NYSE:KGC) Maricunga mine in Chile are on strike after failing to reach a new collective agreement with the company, Kinross announced Wednesday evening.
Mining operations at the site have been suspended while the heap leach facility and processing plant will keep running for environmental compliance reasons.
The company has no predictions as to when the strike may end or how production will be impacted.
Maricunga is one of Kinross' four Chilean properties, and is its only operating mine in the country. The mine, which is located about 4,500 meters above sea level, has been operating since 1996 – though due to low gold prices production was suspended for several years.
In 2013 Maricunga produced approximately 188,000 gold equivalent ounces. Last year Kinross' total production was 2.6 million gold equivalent ounces.
In addition to its Chile operations, the Canadian has properties in Brazil, Mauritania, Ghana, Russia and the US and employs about 9,000 worldwide.
According to Chilean radio station Maray's website (in Spanish), the Maricunga Mining Company made three offers to the labour union, reflecting the realities of the mining industry.
In its 2013 results Kinross cut its gold reserve estimate by 33% using a gold price of $1,200 per ounce to make the calculation. The company noted a decline in ore grades and heap leach performance at Maricunga over the past year.

URL
:
АНХААРУУЛГА: Уншигчдын бичсэн сэтгэгдэлд Ord.mn хариуцлага хүлээхгүй болно. ХХЗХ-ны журмын дагуу зүй зохисгүй зарим үг, хэллэгийг хязгаарласан тул ТА сэтгэгдэл бичихдээ хууль зүйн болон ёс суртахууны хэм хэмжээг хүндэтгэнэ үү. Хэм хэмжээг зөрчсөн сэтгэгдлийг админ устгах эрхтэй. Сэтгэгдэлтэй холбоотой санал гомдлыг 7012-1080 утсаар хүлээн авна.
Foreign shares
New York Stock Exchange
Name
Closing
Changes
BHP Billiton
Ivanhoe Mines
90.53
23.3
1.44
0.00
Australian Stock Exchange
Name
Closing
Changes
General Mining Corp
Aspire Mining Limited
0.145
0.52
0.00
-0.02
London Stock Exchange
Name
Closing
Changes
Petro Matd Limited
polo Resources Limited
123.5
5.4
0.00
0.02
Hong Kong Stock Exchange
Name
Closing
Changes
Mongolian Mining Corporation
Mongolia Energy
9.59
1.14
0.00
-0.06
Toronto Stock Exchange
Metal exchange rates
Coal price data