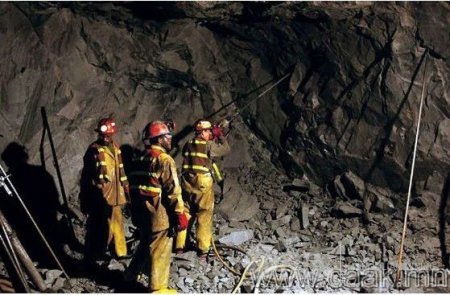 A worker at AngloGold Ashanti's (NYSE:AU) Mponeng mine, in South Africa, has died Tuesday as a consequence of a heavy equipment incident, adding to the tragic list of fatalities so far this year.
While no more details have been disclosed, the company did say the deceased was an electrician and that a full on-site investigation is underway.
Last month, more than 20 workers —both legal and illegal— were killed underground.
Early in February, nine people died after a rockfall triggered a fire at Harmony Gold's (NYSE:HMY) Doornkop mine, west of Johannesburg.
In the same week, two more Harmony Gold workers were killed in separate accidents — one at the Kusasalethu mine in North West, and the other at Joel mine in the Free State.
For almost 10 years, South Africa's mining industry has been focused on reducing mining fatalities. According to Chamber of Mines' latest data, that there were 112 fatalities at mines across the country in 2012—the lowest figure recorded—compared with 220 in 2007.