Pan American Silver takes impairment charge on Dolores Mine, increases proven and probable reserves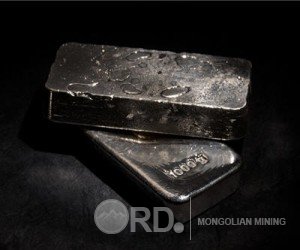 Pan American Silver (TSX:PAA) posted a net loss of $293.1 million mostly due to an impairment charge on its Dolores Mine resulting from lower long-term metal prices and increased taxes in Mexico, but the company also announced an increase in proven and probable reserves.
The company was up 4.07% to $14.59 a share.
In its 2013 full year financial results the company said that "Dolores was primarily driven by lower long-term precious metals price assumptions of $22 per ounce of silver and $1,300 per ounce of gold used in the impairment test."
Today's spot price for silver is $21.71 per ounce.
The company is also expecting a $86.8 million charge due to Mexican tax reforms that included new taxes and changes to income tax rates.
In a separate announcement, the company announced that it increased its silver mineral reserves by 2% to a 323.5 million ounces.
Pan American's 2013 silver production was 26 million ounces and gold production was 149,800 ounces. The outlook for 2014 is near the same.
"In 2014, Pan American expects to produce 25.75 to 26.75 million ounces of silver and 155,000 to 165,000 ounces of gold at consolidated cash costs of between $11.70 and $12.70 per ounce of silver, net of by-product credits. The company also expects to produce 39,500 to 42,500 tonnes of zinc, 12,700 to 13,700 tonnes of lead and 5,200 to 5,700 tonnes of copper."
Here are the company's 2013 financial highlights.
Consolidated cash costs(2) of $10.81 per silver ounce, net of by-product credits, down 10% year-on-year AISCSOS(3) of $18.33, net of by-product credits, down 18% year-on-year
Revenue of $824.5 million
Mine operating earnings(4) of $131.5 million
Net loss(5) of $445.8 million, including non-cash impairment charges of $420.4 million for Dolores (net of taxes) and a non-cash $86.8 million deferred tax charge due to tax rate change in Mexico
Net cash generated from operating activities of $119.6 million or $0.79 per share
Completed construction and commissioned the phase 1 of the leach pad 3 at the Dolores mine
Approved the La Colorada production expansion project
Total dividends paid to common shareholders of $75.8 million, representing $0.50 per share annually
Total share repurchases of $6.7 million

URL
:
АНХААРУУЛГА: Уншигчдын бичсэн сэтгэгдэлд Ord.mn хариуцлага хүлээхгүй болно. ХХЗХ-ны журмын дагуу зүй зохисгүй зарим үг, хэллэгийг хязгаарласан тул ТА сэтгэгдэл бичихдээ хууль зүйн болон ёс суртахууны хэм хэмжээг хүндэтгэнэ үү. Хэм хэмжээг зөрчсөн сэтгэгдлийг админ устгах эрхтэй. Сэтгэгдэлтэй холбоотой санал гомдлыг 7012-1080 утсаар хүлээн авна.
Foreign shares
New York Stock Exchange
Name
Closing
Changes
BHP Billiton
Ivanhoe Mines
90.53
23.3
1.44
0.00
Australian Stock Exchange
Name
Closing
Changes
General Mining Corp
Aspire Mining Limited
0.145
0.52
0.00
-0.02
London Stock Exchange
Name
Closing
Changes
Petro Matd Limited
polo Resources Limited
123.5
5.4
0.00
0.02
Hong Kong Stock Exchange
Name
Closing
Changes
Mongolian Mining Corporation
Mongolia Energy
9.59
1.14
0.00
-0.06
Toronto Stock Exchange
Metal exchange rates
Coal price data