Rio Tinto readies for Mongolia pounce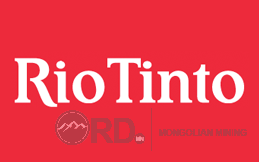 The Australian reported that Rio Tinto is edging closer to snaffling the stake in Canada's Turquoise Hill Resources it does not already own in a move to shore up its exposure to key copper asset Oyu Tolgoi as it tries to counter a predicted drop in the iron ore price. Rio Tinto will make cash of fer of about CAD 8 per share for the group which would value the stake at CAD 19.09 billion. The remaining 49.2% stake in Toronto Exchange listed Torquoise is currently valued at CAD 4.495 billion, based on it's last close of CAD 4.54, putting a CAD 9.12 billion tag on the whole company. Torquoise owns 66% of the most valuable copper resourse in the world, the Oyu Tolgoi mine in Mongolia. Rio is the project operator of the copper and gold mine and has effective majority control through it's 50.8% holding in Torquoise. Oyu Tolgoi has been plagued by delays over Rio's failure to strike an investment deal with the Mongolian goverment but Rio is now suggested to be close to reaching a deal with the Mongolian government for the CAD 6 billion second stage development of the mine. That speculation was sparked by an online job ad seeking an integrated project team for the next phase of a major EPCM (Engineering, Procurement, Management) mining project in Mongolia. The ad was posted by engineering and project management firm AMEC, which worked on the first phase of Oyu Tolgoi.

URL
:
АНХААРУУЛГА: Уншигчдын бичсэн сэтгэгдэлд Ord.mn хариуцлага хүлээхгүй болно. ХХЗХ-ны журмын дагуу зүй зохисгүй зарим үг, хэллэгийг хязгаарласан тул ТА сэтгэгдэл бичихдээ хууль зүйн болон ёс суртахууны хэм хэмжээг хүндэтгэнэ үү. Хэм хэмжээг зөрчсөн сэтгэгдлийг админ устгах эрхтэй. Сэтгэгдэлтэй холбоотой санал гомдлыг 7012-1080 утсаар хүлээн авна.
Foreign shares
New York Stock Exchange
Name
Closing
Changes
BHP Billiton
Ivanhoe Mines
90.53
23.3
1.44
0.00
Australian Stock Exchange
Name
Closing
Changes
General Mining Corp
Aspire Mining Limited
0.145
0.52
0.00
-0.02
London Stock Exchange
Name
Closing
Changes
Petro Matd Limited
polo Resources Limited
123.5
5.4
0.00
0.02
Hong Kong Stock Exchange
Name
Closing
Changes
Mongolian Mining Corporation
Mongolia Energy
9.59
1.14
0.00
-0.06
Toronto Stock Exchange
Metal exchange rates
Coal price data