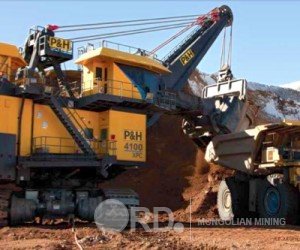 Mining equipment maker Joy Global (NYSE:JOY) logged Thursday a 65% decline in its fiscal first-quarter earnings, as demand for gear remains slow.
The Milwaukee-based company however, noted that maintenance revenue was picking up, as companies can no longer delay old equipment repairs and tune-ups.
"While the economic outlook is improving and should provide some demand catalyst, commodity oversupply and a depressed pricing environment are straining miner cash flows and slowing capital expenditures," Joy Global Chief Executive Ted Doheny said in a statement.
The equipment supplier raised the low-end of its earnings guidance for the year, now anticipating $3.10 to $3.50 a share, up from $3 to $3.50. Joy also backed its revenue outlook.
Image courtesy Joy Global.